BrandHK is the only corporate gifts company to tell you the carbon footprint for your order, and you can offset those emissions through us. Offsetting your carbon footprint is easy: your sales person will offer the chance to purchase offsets when they give you a quote.
We will then order the offset and give you a unique link to a permanent digital certificate so that your end-users and stakeholders can see the details of the offset. This link can be produced as a QR code to be printed on a sticker or the actual product, making it easy to demonstrate that the product is carbon neutral.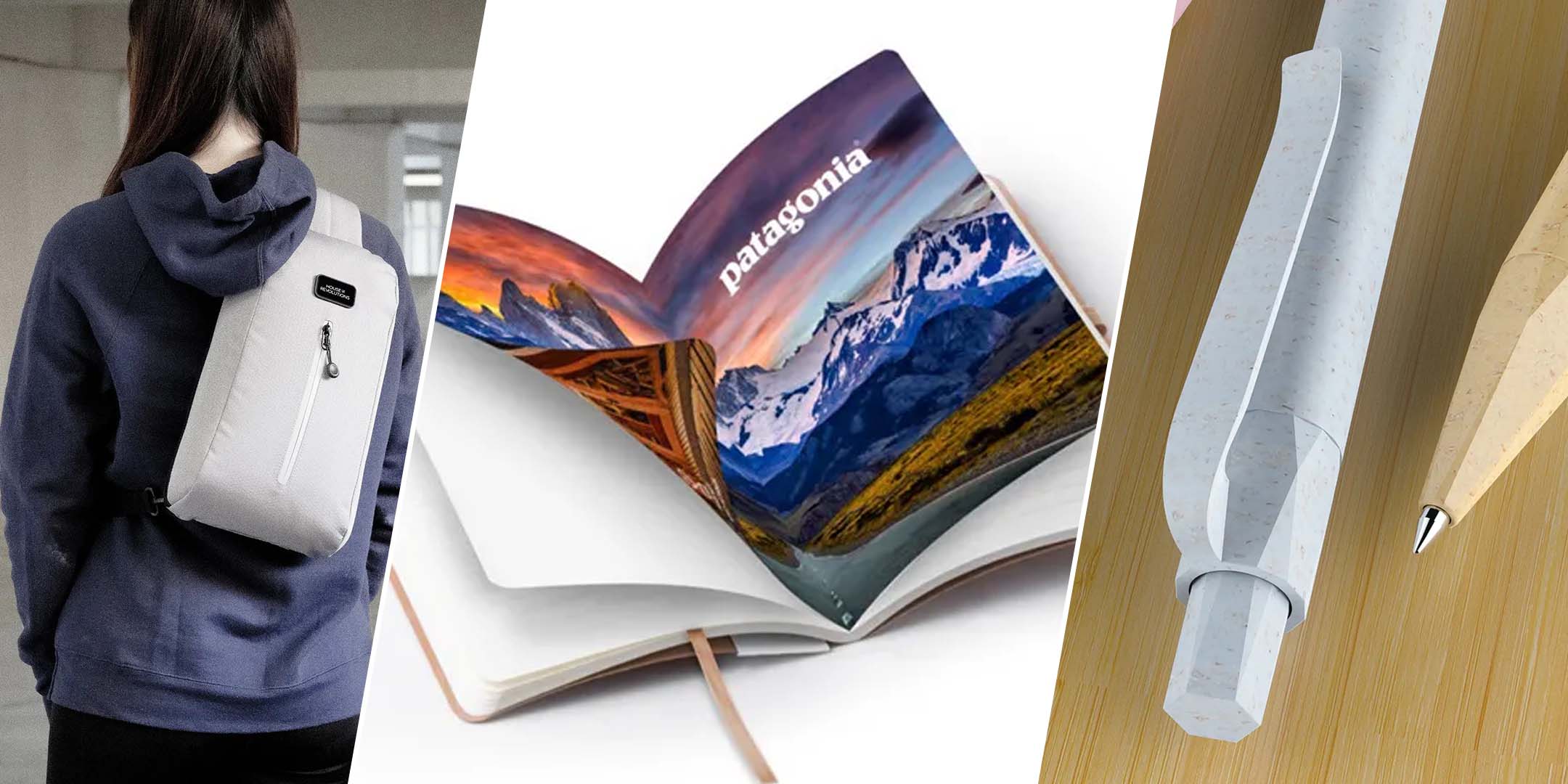 1 Reduce your footprint
We quote the carbon footprint of every product. You can choose the products that achieve your business goals with the least impact on the planet.
Read more »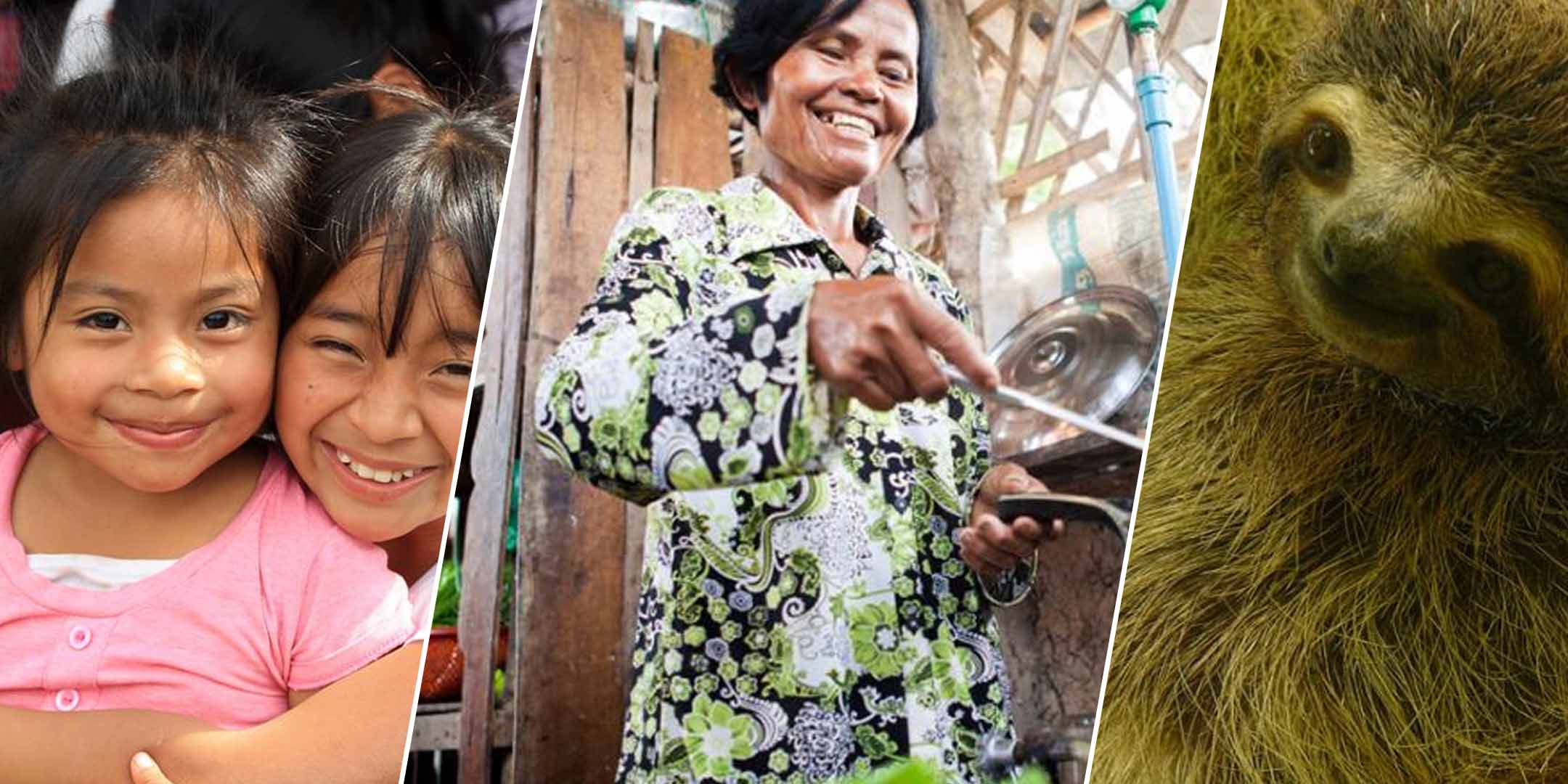 2 Offset emissions
Where you can't reduce your emissions, you can purchase carbon credits. These fund carbon-reducing projects around the world.
Read more »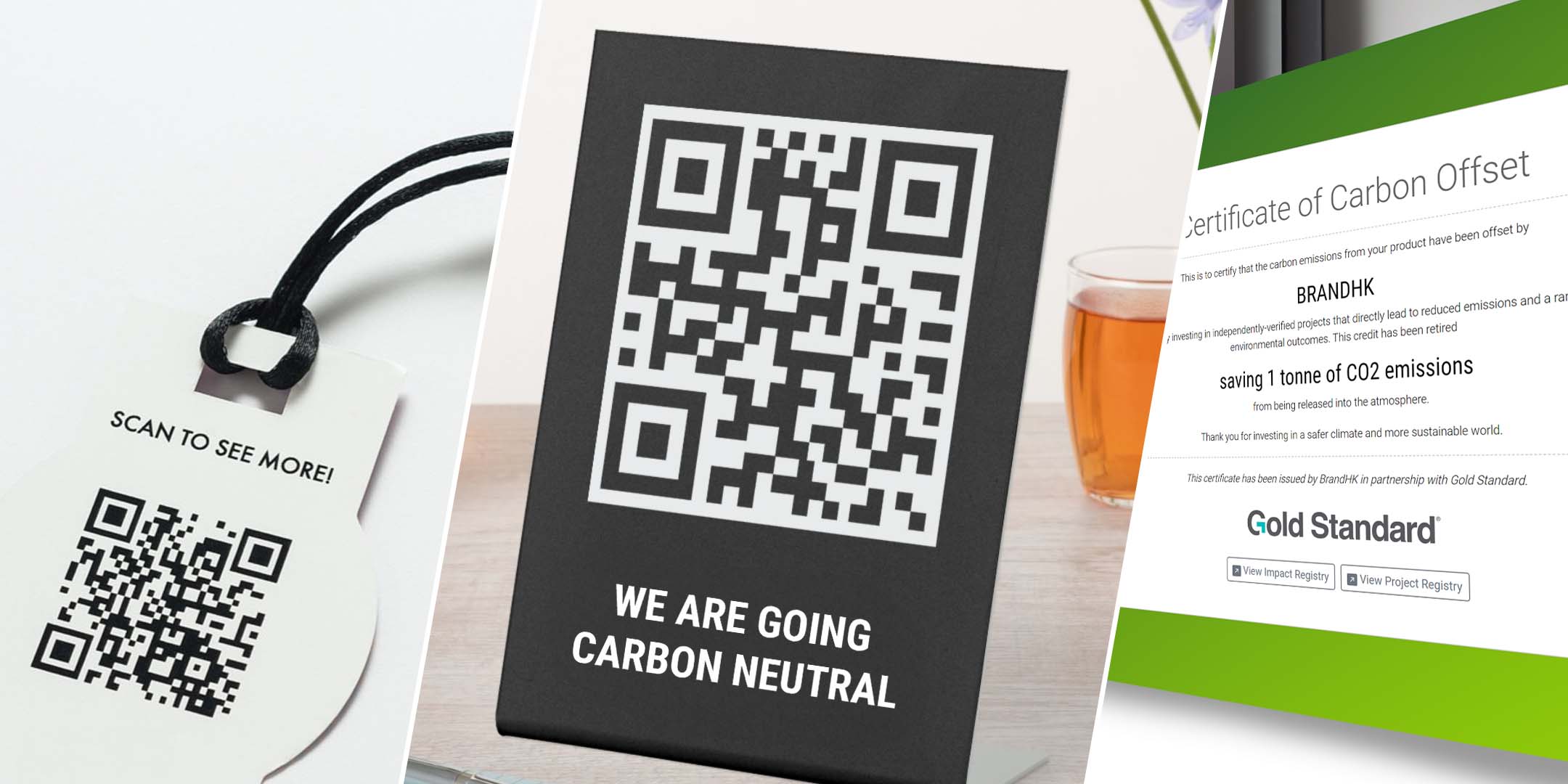 3 Tell your customers
Share your offset certificate with customers using a unique link or QR code that you can print on the product. Click below to see an example!
Click here »
Carbon offsets are not a silver bullet, but they are an important feature in decarbonising the global economy. Carbon offsets are a part of our Environment strategy and are a step on the path to achieving fully carbon-neutral business activities by 2030.
---
How offsets work
Carbon offsetting is the purchase of carbon credits, generally in an amount equivalent to the carbon emissions that a lifestyle or business has created. After making every effort to reduce emissions as much as possible, purchasing carbon credits is a way to be accountable for a climate impact and to take climate action that helps to reduce overall global emissions.
A carbon credit, sometimes called a carbon offset, represents the certified future reduction or removal of one tonne of carbon dioxide equivalent (CO2e) from the atmosphere. To try and put this into context, one tonne of CO2 is the equivalent to the average monthly carbon footprint of someone living in Europe.
At BrandHK, we offer customers the ability to offset the emissions caused by the production and delivery of their order.
How to use offsets responsibly
Offsets work as part of a wider strategy: when you have tried to reduce your emissions as much as possible, then offsets can be used as a way to fund other activities that reduce greenhouse gas emissions elsewhere in the global economy. For offsets to have integrity, they must fund decarbonisation that is new and would not have happened otherwise. They must also be measurable so we know that they have had the offsetting effect intended.
Buying into tree-planting schemes makes for good marketing, but there are serious reputational risks for customers who opt for this approach.
At BrandHK we are using offsets as part of a wider strategy which will reduce emissions. These are detailed in our Environment strategy, but include giving customers the ability to choose lower-carbon products, improving our range of low-impact products and helping our suppliers to become less impactful.
---