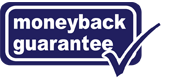 BrandHK Moneyback Guarantee!
BrandHK stands by the quality of all items offered on the website.
In the unlikely event that you are not completely satisfied with your order, we guarantee to respond to any quality problems within 2 working days
We guarantee that if a product is defective we will replace it or, if this is not possible, we will refund your money
We guarantee all our USB chips for one year from the date of purchase
Please Note: This guarantee is applicable to garment orders only if they have been washed in accordance with our washing instructions. For items not shown on our website (special orders) our guarantee is to match the pre-production sample. Unless we specifically agree to match a Pantone colour exactly our guarantee extends to making a reasonable match only. Customers should inspect deliveries on arrival. Any problems should be notified to us immediately.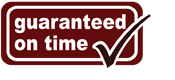 BrandHK On-Time Guarantee!
We know that you need your promotional gifts on time for your event or promotion. We guarantee to have your goods ready on the promised date or we will discount 10% from your order value.
Please Note: Our Sales Order with you will specify the date agreed. Any changes to this date must be agreed in writing between you and us. Changes to any order after we have started work will alter the promised delivery date. Extreme weather conditions, customs delays, or other Force Majeure circumstances may change the promised delivery date.
For orders delivered by courier we will guarantee the dispatch date as above. Whilst we cannot be responsible for delays in transit, we deliver all courier orders using our trusted global logistics partners so you can be assured your order is the best hands.